PRODUCT DEVELOPMENT, PRODUCTION & SOURCING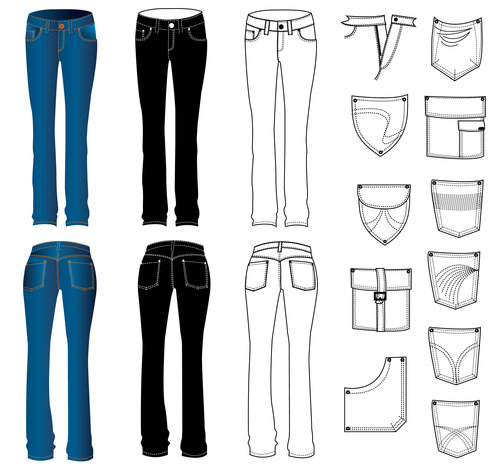 PRODUCT DEVELOPMENT, PRODUCTION & SOURCING
During this 8 week Product Development course, students will gain insight into the world of product development and understand what it takes to bring product to life.
Students learn how to:
Break down each element in a garment

The roles of the fashion industry

Review domestic and offshore manufacturing

Understand how to prepare a GTM calendar

Determine textiles

Source fabrics

Create production quotes

Colour match

Build a BOM

Create a technical specification package
Five projects will be worked on throughout the course. These projects include:
Textile book

Spec Drawing

BOM

Fit review

Cost sheet
Length: 8 weeks
Schedule: Classes run once per week, same day and time, for the duration of the course
Class Capacity: 6 students
If there is 2 or less students registered for the class, the class will be considered a private class. Students will complete all assignments as listed, in a 6 week period instead of 8 weeks.
Please arrive to class on time. If you will be away for class, please inform us at op@the-cuttingroom.com. Any cancellation or absences that are not notified within 24 hours of your class will be considered a missed session, no make up class will be provided.
This program does not require approval by the registrar of the Private Training Institutions Branch (PTIB) of the Ministry of Advanced Education, Skills & Training. As such, the registrar did not review this program.
Instructor: Patty Nayel
Patty Nayel is a Canadian born fashion designer who is based out of North Vancouver, British Columbia. After graduating from Kwantlen Polytechnic University in 2009 with a degree in Fashion Design, Patty started her career as a technical designer in the lingerie industry. While working there, she started her eco Bridal brand, Pure Magnolia, as a side project and launched the brand as a full collection in 2010. Patty feels quite strongly about nurturing other designers and has worked hard to promote eco-friendly vendors and photographers that she feels are doing good things for the planet.
Instructor: Jing Liang
Jing Liang built her fashion career by working in different positions within the industry since 2002. She has worked in the fashion industry from illustration, print designer, product developer, technical designer, apparel designer, costume designer and dress maker. She is a multi-disciplinary designer and entrepreneur who owned business in the custom dress making, illustration prints and jewelry industry.
Jing is passionate about educating aspiring fashion individuals with latest industry information to better prepare them for their careers.