FASHION MARKETING AND BRANDING
Start Dates: January 13, May 11, September 8
This program prepares students for careers in merchandising, buying, sales, design, public relations, advertising/marketing, importing/ exporting, creative direction, illustration, bridal consulting, and other aspects in the Fashion Business. Students have the chance to immerse in hands-on learning including presentations and workshops with industry leaders, as well as field trips and industry visits.
PROGRAM DURATION: 14 WEEKS X 20 HOURS A WEEK

LECTURE: 8 HOURS A WEEK
LAB: 12 HOURS A WEEK
INTRO TO FASHION MARKETING & INDUSTRY
• Define the terminology common to the fashion industry.
• Identify the segments of the fashion industry and their roles in the fashion pipeline.
• Trace the movement of fashion from concept to consumer.
• Identify current designers and recognize their signature styles.
• Develop an awareness of the variety and rewards of fashion related careers.
• Outline the key strategies and processes of fashion marketing.
• Explain the concept of research and development.
• Compare the marketing of fashion to that of other products.
• Identify a strategy to use for market distribution.
• Display an ability to prepare and present fashion marketing information.
• Produce a fashion-related event video.
CONSUMER BEHAVIOR
• Identify the numerous factors that influence consumer-buying behavior.
• Discuss how consumer attitudes can be influenced by marketers.
• Relate basic psychological concepts to consumer motivation and need fulfillment.
• Differentiate between qualitative and quantitative consumer research and design, administer, and analyze basic data collection instruments.
WRITING FOR THE INDUSTRY
• Understand the role of writing in the communication process.
• Identify the role of fashion journalism in newspaper, magazine, and new media.
• Write fashion copy for a newspaper, magazine, and online media.
• Write fashion copy for advertising and PR purposes.
• Pitch a fashion story.
• Conceive, edit and publish a hard-copy print magazine.
PUBLIC RELATIONS & MEDIA
• Demonstrate an understanding of traditional and emerging public relations techniques.
• Analyze real world observations and apply to public relations initiatives.
• Demonstrate creative and critical thinking skills.
• Improve personal communication and public presentation skills.
• Analyze marketing strategies employed by advertisers in a wide variety of media: Print, Broadcast, Out-of-Home, Online, and Social Media.
• Exhibit an understanding of how to target advertising to specific markets.
• Develop and budget an ad campaign integrating multiple media platforms.
• Develop a media contact list.
• Produce a professional Media Kit; including press release, company backgrounder, designer bio, and product lookbook.
Julie Berg brings 25 years of forward-thinking fashion design and energy-fuelled marketing talent to the table. A product development specialist for both retail and private labels, she's crafted contemporary designer sportswear and accessories collections for small-sized independent retailers and big brands alike.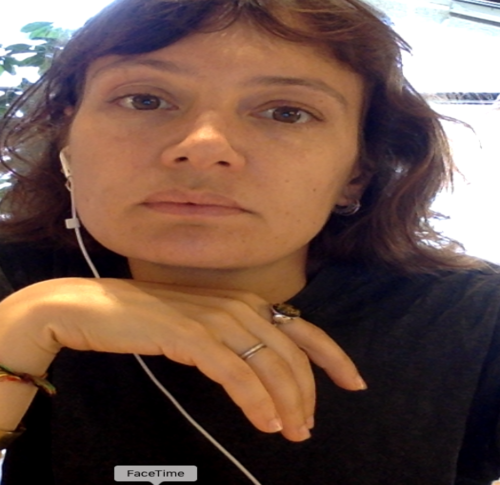 Magali has a diploma in Design and Modelism from l'Institut Superieur des Art Appliques in Paris and has been working for 12 years for the fashion industry with successful brands. Creative, innovative, attention to details and focus on brand's DNA, she has strong ability to create and design into concept.
TURNING YOUR EDUCATION INTO A CAREER
FASHION MARKETING & MANAGEMENT
ASSISTANT RETAIL SALES MANAGER
SALES REPRESENTATIVE/ FIELD SALES REPRESENTATIVE
VISUAL MERCHANDISE ASSISTANT
ASSISTANT PLANNER
ASSISTANT BUYER
MARKET RESEARCH ANALYST ASSISTANT
SOCIAL MEDIA + ECOMMERCE
VISUAL MERCHANDISER
TRADESHOW MANAGER
PROGRAM PRICE
APPLICATION FEE (ALL STUDENTS): $50
ASSESSMENT FEE (ALL STUDENTS): $100
TUITION: $6,995
(Does not include books and materials, check program outline for details)




This program has been approved by the registrar of the Private Training Institutions Branch (PTIB) of the Ministry of Advanced Education, Skills & Training
The Cut Fashion Design Academy is designated with PTIB